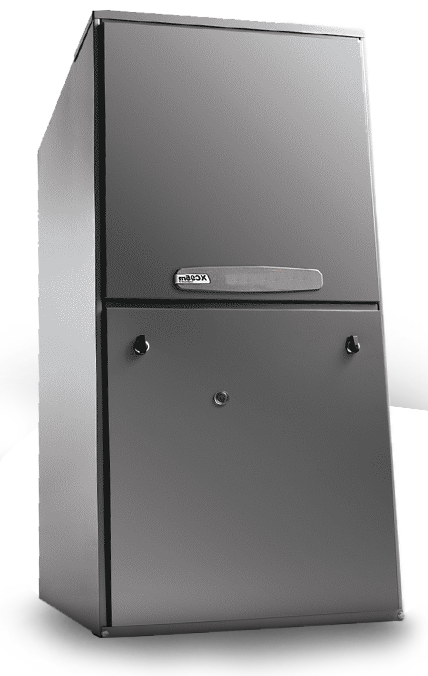 Every now and again, we're called by a flustered homeowner for a "major" problem that's easily resolved with a minor fix (i.e. dirty filter, clogged drain tube, blocked exhaust vent, debris in the fan blades, loose wiring). Sometimes, the exact opposite happens.
Here's a quick checklist to let you know when it's time to call a licensed HVAC technician:
Frequent Repairs needed (excluding seasonal maintenance)
Energy Bills increasing, even though energy usage remains the same
Burner Flame in gas furnaces in an odd color. It should be blue, so watch for orange or yellowish flame as a clue.
Uneven Heating, meaning that some rooms may get warm while other rooms stay cold
Listen for unusual noises, like a sizzling, crackling, popping, buzzing, or humming
Obvious Physical Deterioration, like water leaks, rust, corrosion, or a crack in the heat exchanger
Unwanted, increased humidity, as in the heat in the system isn't pulling moisture from the air
Contaminated Air, including dust particles, soot, possible carbon monoxide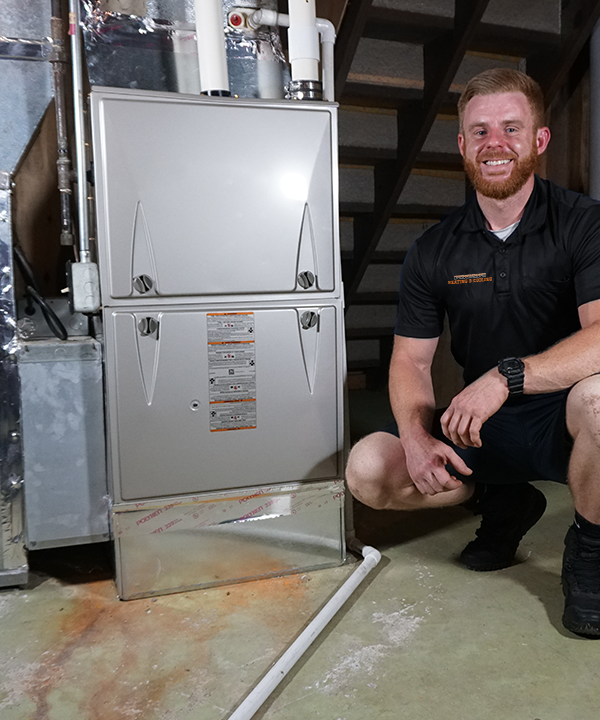 Get a Free Quote on Furnace Installation Today!

Are you in the market for a new furnace unit for your Beavercreek, OH home? Our install team has installed thousands of different types of furnace systems all over Dayton, Ohio. Our team is knowledgeable and can answer any and all questions about your furnace. We only carry products from trusted HVAC manufacturers like Amana, Carrier, Trane, Goodman, and more. Get a free online estimate from us for air conditioner installation. We'd be happy to come out and assess your HVAC system!

$0 Instant Online Estimate
Get a Free Quote

4 Reason to Replace Your Old Furnace
Knowing when to replace a residential furnace is half the battle. The other half is calling your low-cost furnace replacement experts at Beavercreek Heating & Cooling. Once you've picked up that phone and reached out to our 24-hour call center, you're in good hands. We take it from there and you can sit back, save and relax. You can enjoy peace of mind in the end, in addition to optimal home comfort and lower heating costs.

THE FURNACE'S AGE
One of the first things to consider when evaluating your furnace is its age. If you are like many homeowners, you may have inherited a furnace when you purchased your home. This means that it may be approaching the end of its lifespan. To determine the age of your furnace, you can check the owner's manual or look up the model number online. The model number is usually located on the furnace itself. The average lifespan of a furnace is between 15 and 20 years, depending on the quality of the installation and maintenance it has received over the years.

RISING ENERGY BILLS
If you notice an increase in your home heating bills, it could be a sign that your system is running less efficiently. To determine the cause of the increase, you should check for air leaks and drafts that could be letting heat out and cold air in. You should also evaluate your insulation levels. If you find leaks, it is likely that the efficiency of your furnace is causing the increase in your bills and it may be time to consider replacing the heating unit to save money in the long term.

FREQUENT FURNACE REPAIRS

Ask yourself how many times you've needed to call on an HVAC repair person to come to repair your furnace during the last couple of years. If you see your repairman more than your friends, it's time to call for a free estimate. We offer free estimates online. All joking aside, nevertheless, if you are making more repairs the chances are they are becoming more frequent and you're essentially throwing money into an older system that's going to need to be replaced sooner or later.

SAFETY CONSIDERATIONS
Safety should always be a top priority. If you experience any of the aforementioned issues with your furnace, it is important to speak with an HVAC company and consider replacing it. Not only is it essential to have a reliable source of heat in your home during the winter, but it is also important to ensure the safety of your family. Issues with a home heating system can lead to health problems caused by carbon monoxide, dust and dander, and other harmful substances. It is not worth risking the health and safety of your family. Taking the necessary precautions can ultimately save you money in the long run. Contact Beavercreek Heating & Cooling today for assistance.
Buy Today, Pay Over Time With HVAC Financing
At Beavercreek Heating & Cooling, we understand that investing in a new heating and cooling system can be a significant expense. That's why we offer HVAC financing options to help make it more affordable for our customers. With our financing service, you can buy today and pay over time, allowing you to get the system you need without breaking the bank.
Our financing options are designed to be flexible and accommodating, with a variety of plans to choose from. We work with a number of reputable financing companies to find the best solution for your needs and budget. Whether you're looking for a low monthly payment or a plan with no money down, we have options to fit your financial situation.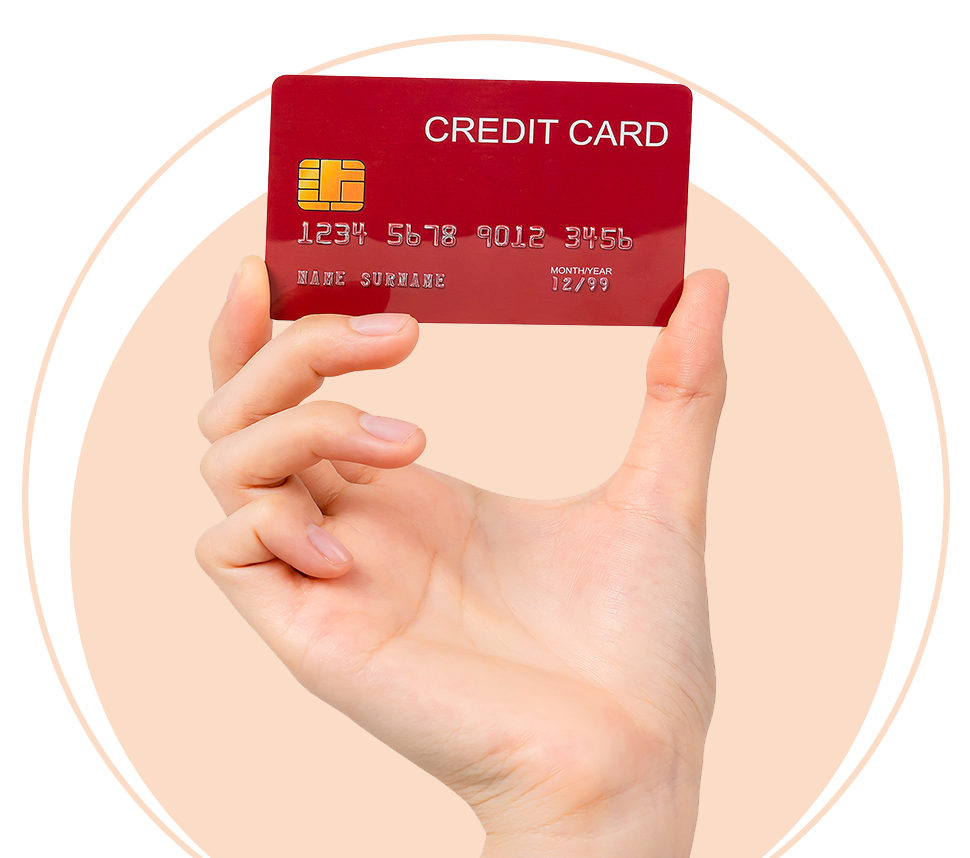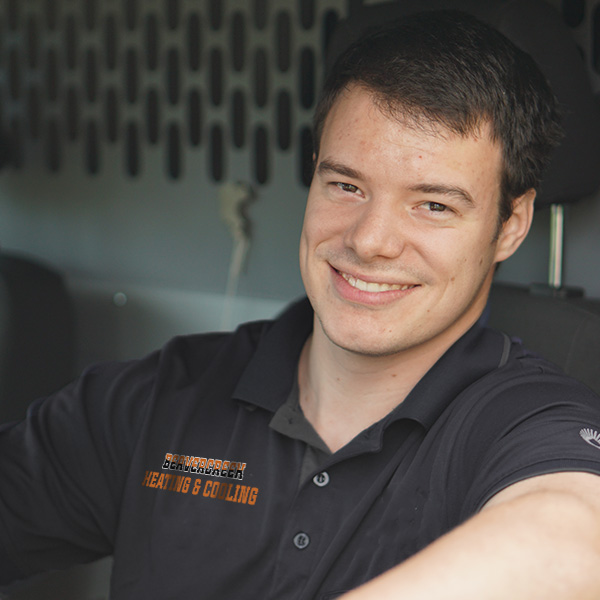 #1 choice in Beavercreek, Ohio
How Efficient is a New Unit?
The cost to purchase a furnace can be high initially, but updating to a new system can slash your monthly heating bills dramatically, sometimes as much as 50 percent.
High efficiency gas forced air furnaces that operate at 95 percent efficiency or more have been around for awhile, but we still occasionally encounter older units operating to half their capacity or less. That means for every therm of heating making its way into your home, another therm escapes into an attic, crawlspace, basement, or through a furnace exhaust pipe. Newer technology in higher efficiency gas and electric furnaces allows them to operate at different stages, or speeds, so they're not running at full speed constantly.
When you're ready, we'll provide a complete, detailed price quote of everything included with your new unit, including the manufacturer, model number(s), and efficiency ratings and capacity (SEER, BTU), so you'll be able to make an informed decision about purchasing a new central heating system.