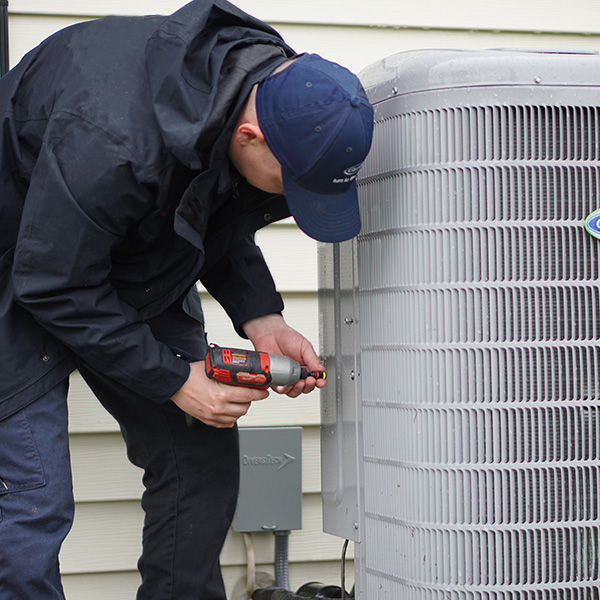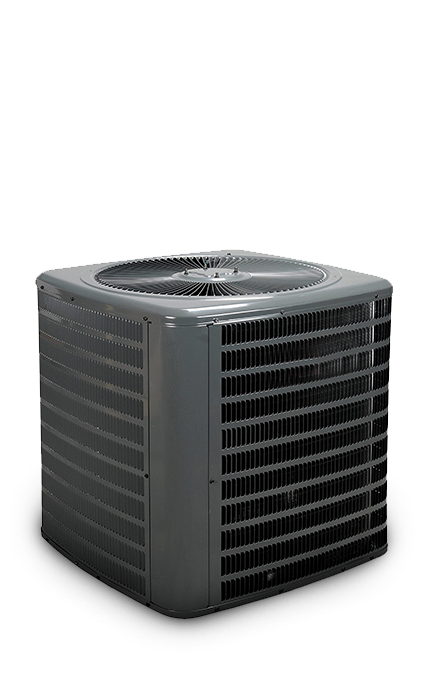 How Long Will It Take To Install My New Central Air-Conditioning Unit?
Once you make the decision to install a new air conditioner or heat pump, we can generally remove the old system, install the new one, connect the electrical and ductwork, test and calibrate the controls, and have the new system going again in a single day.
Getting on our calendar is easy because we have a team of technicians that do this work all day, every day. We show up first thing in the morning and don't leave until the job is done. Our HVAC technicians are conscientious about your home.
We wear shoe covers when they are indoors. Our trucks are stocked with drop cloths, coveralls (to work in dirty attics, basements and crawlspaces), brooms, dust pans, garbage bags, shop vacs… essentially everything needed to complete the job thoroughly and efficiently. When we install a new central air system, we remove all the packaging, the old equipment, and any debris created by the job. You're left with the new unit, instruction manuals, and a cool comfortable home.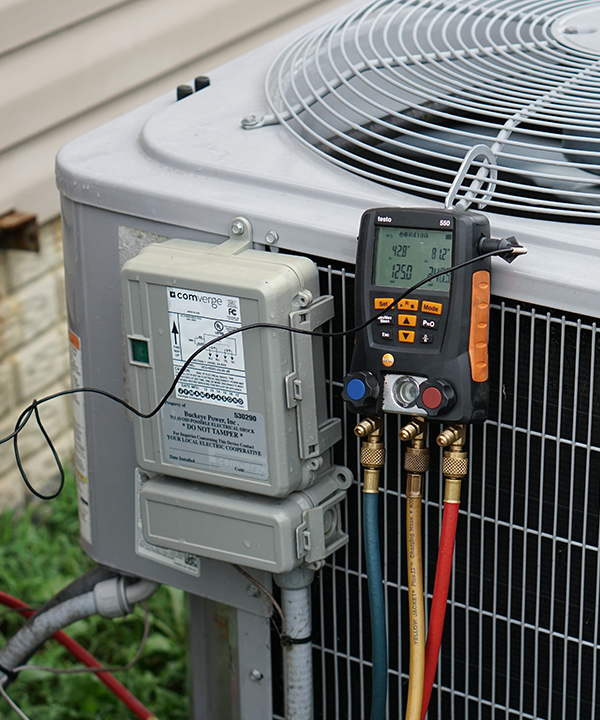 4 Reasons to Replace an Air Conditioner
Does your home feel chilly? Or does your furnace seem to be working overtime without ever making the house feel warm? If you've noticed any of these symptoms, your furnace may need repair work. Here are some common signs that it's time to call a professional:

YOUR AIR CONDITIONER IS MORE THAN 10 TO 15 YEARS OLD

The typical lifespan of an air conditioner is between 10 and 15 years. If your A/C system is older than this, it's probably time to consider upgrading to a more efficient model. Most experts agree that you should replace your home cooling system when it reaches this age, as newer A/C units tend to be more efficient and can save you money on your home cooling costs. By being proactive and upgrading your air conditioner when it's older, you can actually save money in the long run. If you're interested in a new A/C unit, be sure to check out our online deals or ask one of our customer support representatives about any special offers that may be available.

THE AIR CONDITIONER DOESN'T HAVE GOOD AIRFLOW
Good airflow is essential for all types of HVAC equipment, including air conditioners. If your A/C unit is not blowing out air as effectively as it used to or you notice compromised airflow, it's not performing at its best and should be inspected by a professional. There could be various reasons why airflow is diminished inside your A/C unit, and a technician can help diagnose and fix the problem. However, if the repair costs are high or the A/C unit is old or outdated, you may want to consider replacing it. By being proactive and investing in a new, energy-efficient A/C unit, you can save money in the long run and enjoy improved performance and longevity.

YOUR A/C ISN'T COOLING THINGS SUFFICIENTLY
A residential air conditioning system should be able to cool the entire home. If yours is not doing so, there may be an issue with the equipment that needs to be addressed by a professional. This could be due to low levels of refrigerant, a problem with the compressor, or another component of the A/C unit. There are many possible causes for this type of problem, and a technician can help diagnose and fix it. However, if the repair costs seem high or if your A/C unit is old and outdated, you may want to consider replacing it. Don't suffer through another summer with an A/C that isn't working properly – if the repair bill seems extensive, it may be more cost-effective to invest in a new system.

THERE'S MOISTURE AROUND THE EQUIPMENT OR LEAKAGE
While some condensation around an air conditioner is normal, excessive condensation and leakage may be a sign of a more serious issue. If your A/C unit is leaking refrigerant or there is water pooling around it, it's important to have it inspected by a professional as soon as possible. Leaking coolant or refrigerant can be a safety hazard, and excessive water leakage can damage your home and furnishings, as well as lead to mold growth, which is also a health hazard. Don't ignore these signs – if you suspect that your A/C unit is leaking or experiencing other problems, it's important to have it checked out by a qualified technician.
Buy Today, Pay Over Time With HVAC Financing
At Beavercreek Heating & Cooling, we understand that investing in a new heating and cooling system can be a significant expense. That's why we offer HVAC financing options to help make it more affordable for our customers. With our financing service, you can buy today and pay over time, allowing you to get the system you need without breaking the bank.
Our financing options are designed to be flexible and accommodating, with a variety of plans to choose from. We work with a number of reputable financing companies to find the best solution for your needs and budget. Whether you're looking for a low monthly payment or a plan with no money down, we have options to fit your financial situation.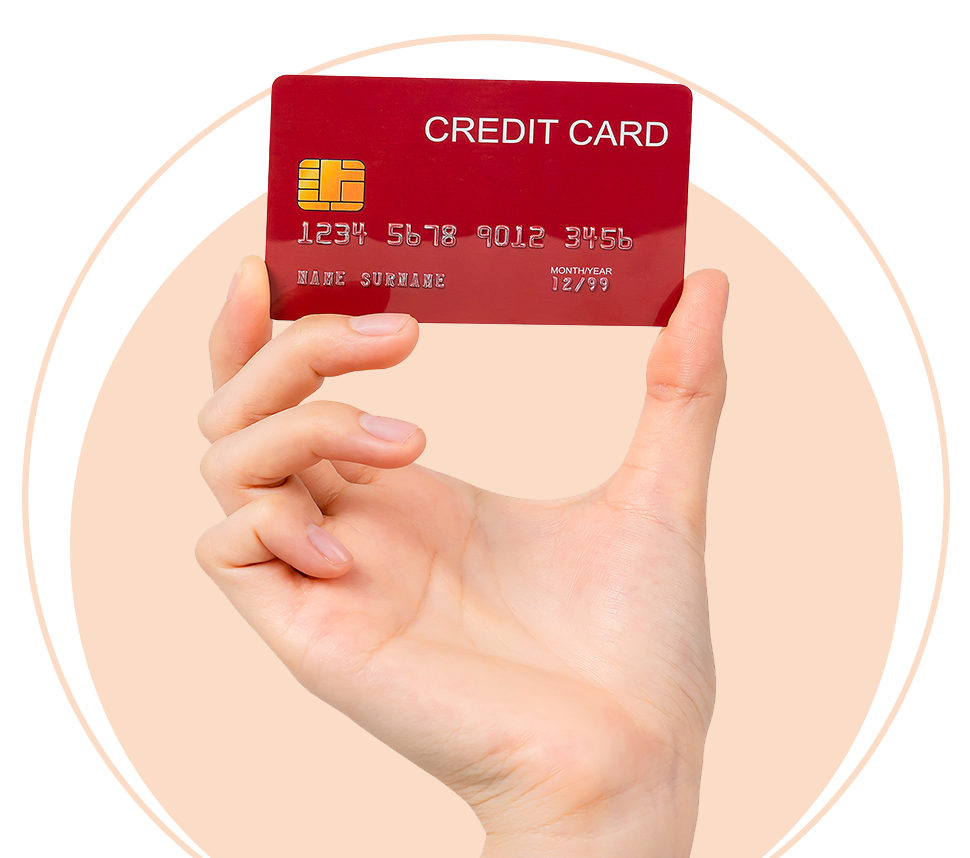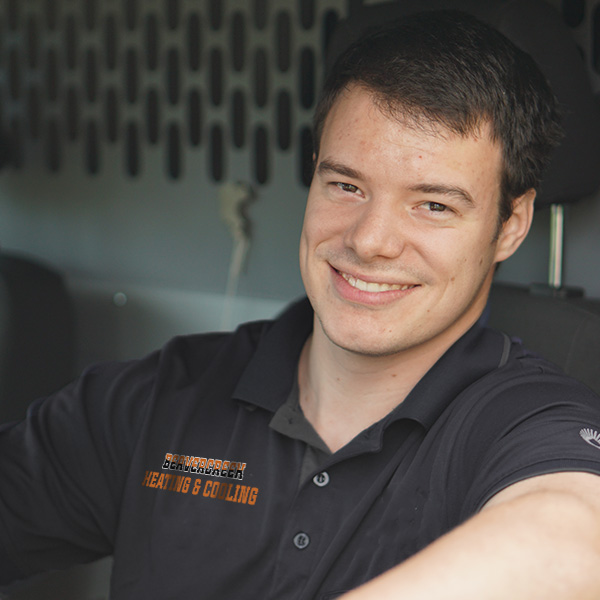 #1 choice in Beavercreek, Ohio
Why Choose Beavercreek Heating & Cooling?
When it comes to heating and cooling services, it's important to choose a company you can trust. That's where Beavercreek Heating & Cooling comes in. Here are just a few reasons why you should choose Beavercreek Heating & Cooling for all of your heating and cooling needs:
Experience: Beavercreek Heating & Cooling has been serving the Beavercreek community for over 20 years, so you can trust that they have the knowledge and expertise to handle any heating and cooling problem.
Quality service: The team at Beavercreek Heating & Cooling is dedicated to providing top-notch service to all of their customers. They are prompt, professional, and always go above and beyond to make sure their customers are satisfied.
And more!